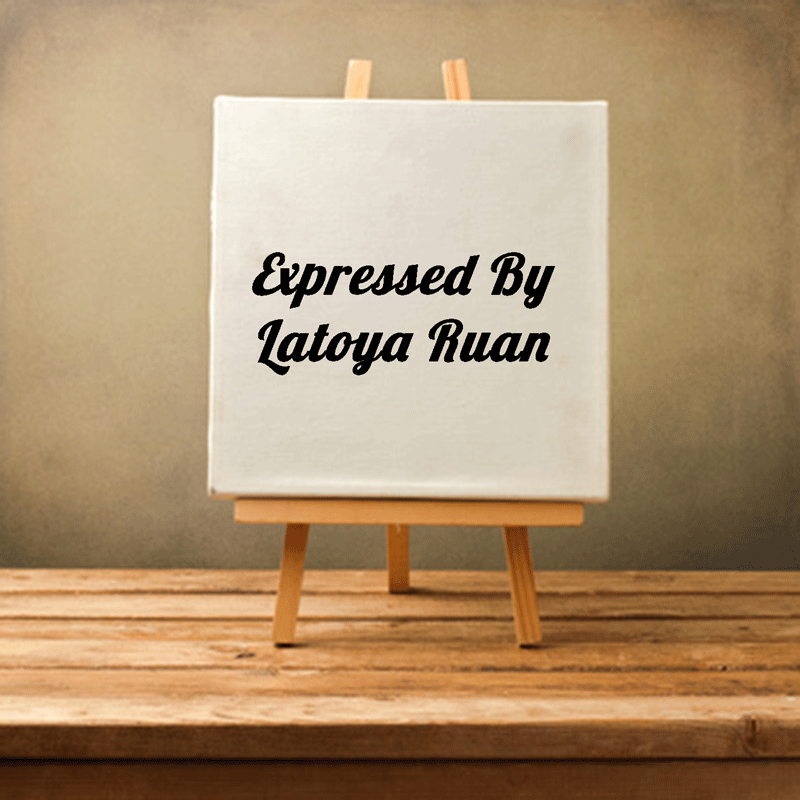 As the years have passed of trying to put my pieces together. Using the colors handed to me in life, and not knowing if the piece you imagined me to be would actually  turn out right..
I wanna be wiped clean and made over in your likeness… I wanna be studied like the bible and preached the gospel like john did.
Knowing that your plan for me was to walk the straight and narrow way. But like many I've taken shortcuts and have been lead totally astray.
So I'm  completely clean and my back is against the wall, and I watch you take this paint brush out and cover up all my uneven flaws. It's  only the beginning so others could hardly make me out.  But that's the beauty of a painting, the uneven lines always stands out.
So I'm  ready to be your canvas and watch your beauty unfold, of a masterpiece being created that can only touch the soul. As you started to paint my heart and my mind was graciously set free of all the bad decisions that kept me bonded and held down in satan's army.
So your using unknown colors that's hard for the  unsaved soul to see… But surely my brothers and sisters in Christ will be able to recognize me. Because they've been in my position and know what I'm going through. They simply advise me to let go of the worldly things and let God work from inside of you.
So you're adding just the finishing touches.. And my beauty is being reveal.. Oh how wondrous it feels to be brand new, I simply fall to my knees. And begin to sing of your praises that is only due to you.. For taking the time to repaint my life I owe my all to you.
Some may see me and not understand what God has put together and crafted out of his own hands. He took the time and repainted a whole new me.. Turned all of my test into a testimony. So now I'm a new image with so much work ahead of me.. But with God by my side forever his canvas I will be. 
Written by Latoya Ruan 8 aug 2015