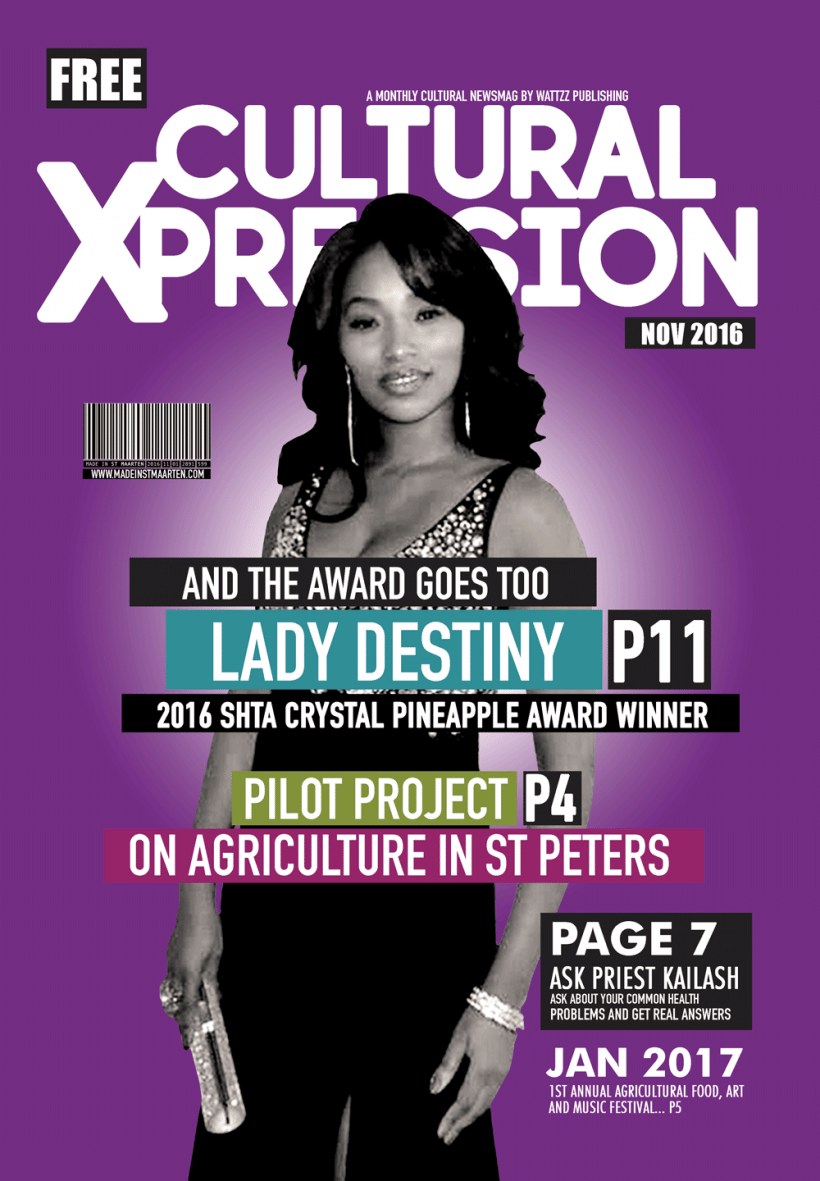 Get Culturally in tune this month with an Exclusive interview with one of the 2016 SHTA Crystal Pineapple Awards winners, Radio Personality Lady Destiny.
Also introducing 2 great new additions to our monthly publication:
Ask The Priest – By Honorable Priest Kailash – Health PG7 
Ask the Honorable Priest Kailash about your common and severe health problems and get advise on how to best address them. Question will be answered in next months Edition. Submit your questions to contact@wattzzpublishing.com
Expressed By Latoya Ruan – Arts PG 10 
Cultural Xpression introduces its new section called Expressed. Expressed says it all for itself, It will highlight spoken word poverty in the Arts section of the news-magazine dedicated to the expressions manifested within time and space of the mind of local underground poet Latoya Ruan. Latoya  is a passionate, open minded and down to earth young woman who's words seem to be more then just a work of art!
VIEW it digitally : CULTURAL XPRESSION NOVEMBER 2016 EDITION
Cultural Xpression News Magazine, We don't report News, We Report Culture !
Powered by WATTZZ PUBLISHING SXM