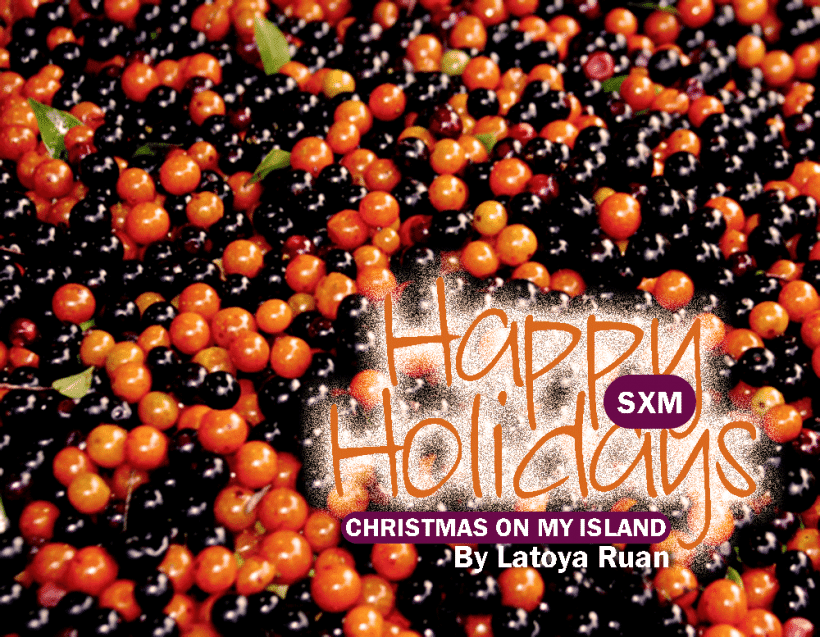 Christmas tree pine needles spread across the floor. Kitchen smells of Johnny cakes and scrambled eggs galore.. it's Christmas on my island , not a fancy international cuisine, just some local island dishes that is surely going to please.
It's Christmas on my island but we're not covered in snow, and there's no ice skating rings here for our children to go. What we have is our local culture that brings our families home. And memories of our gatherings that is felt within the soul.
At night you'll see all the houses decorated with Christmas lights.. And the cars slowing driving by to capture the beautiful sight. We're just a tiny island of 37 whole square miles. And coming to spend a Christmas with us , will be  truly worth your wild.
Our Steelpan drum starts beating and the melodies moves your mind. You're experiencing an island Christmas that's such a memorable time. All the beautiful sunsets and the ocean waves display, this is my amazing island that I fall in love with each and everyday .
This is my little island that many love so much, and experiencing Christmas on St Maarten is surely going to touch. The hearts of all our visitors that come from near and far, to spend the holidays on my island my soualiga shining star.
We may not have the chestnuts roasting on an open fire, or the snowflakes falling from the sky to fill a little child's heart desire. What we have is our calypso carols that's sure to put a smile on your face, and the rhythm of the trumpets that will surely move your waist. Yes this is Christmas on my island and one day the whole world will see.. St Maarten is more than a destination , that lies gracefully in the Caribbean Sea.
I'm sure the experience will move you and forever St Maarten will be, the island Christmas you'll remember for all eternity. So forget about all the shopping and take a look around and see…Christmas on my island is the perfect place to be.
Written by Latoya Ruan 04Dec16 – Happy Holidays
Also check out My Facebook Page and give me a like and keep up to date with daily motivational quotes !!