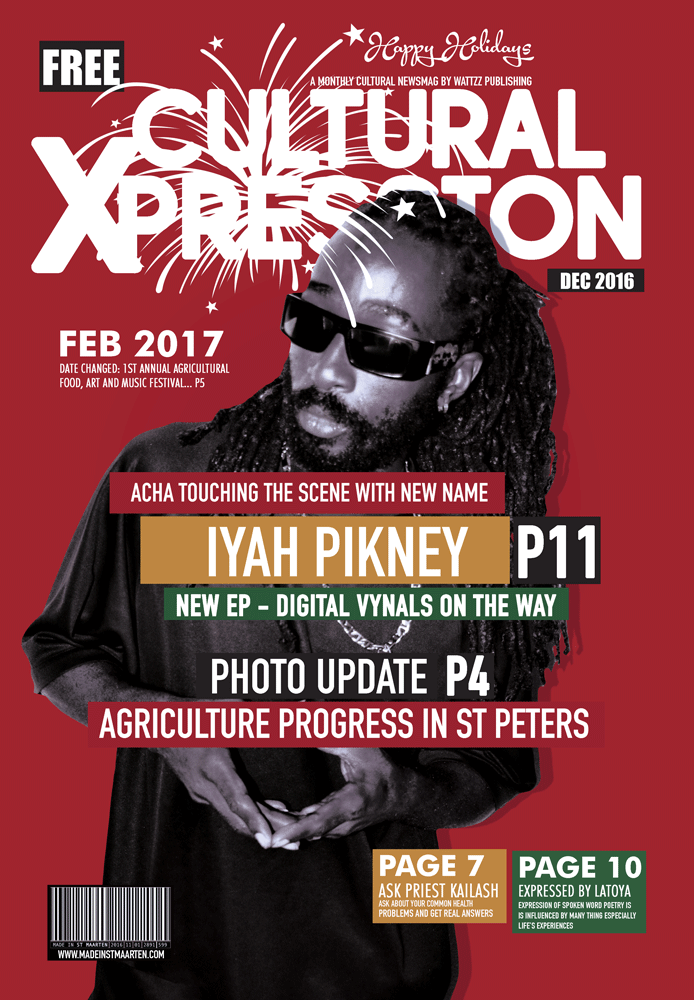 We would like to wish every one a most blessed Holiday Season and much health and prosperity for 2017.
Back in Sept 2014 we had a chance to interview one of St Maarten's great underground music artist Acha. Two years later with a determined mindset and eagerly ready to grab the mic, he seem more then ready to show the world and bring a new flavor to the music scene in St Maarten. With A guitarist and pianist father, choir songstress mother, two gospel song birds for sisters and a brother who just love to ride the riddim , it seems that faith may be catching up to  young Giovanni Johnson, a.k.a Acha, while on his a new journey towards embracing music as a potential career opportunity.
He took some time out while recording his new upcoming EP titled '' Digital Vynals'' to give us and exclusive look into what to expect from the underground rising artist that now goes by the Name of Iyah Pikney..
READ THE ENTIRE DEC 2016 EDITION HERE
Like Cultural Xpression on FACEBOOK