Rising artist Lega-C of the local group O3 has been in the music scene here on St Maarten for some time now, as the music scene is tremendously growing on the island, there are many artist that are adding their unique swag, touch, artistic expressions and dialect to the growing sector. With so much going on now in the local music scene, we continue to bring you closer to some of your local favorite artist. In May 2017 Edition of CX we get you up close and personal with Lega-C of O3 to hear a bit more about the artist and his plans moving forward in sxm rising music scene!!!
View the entire MAY EDITION HERE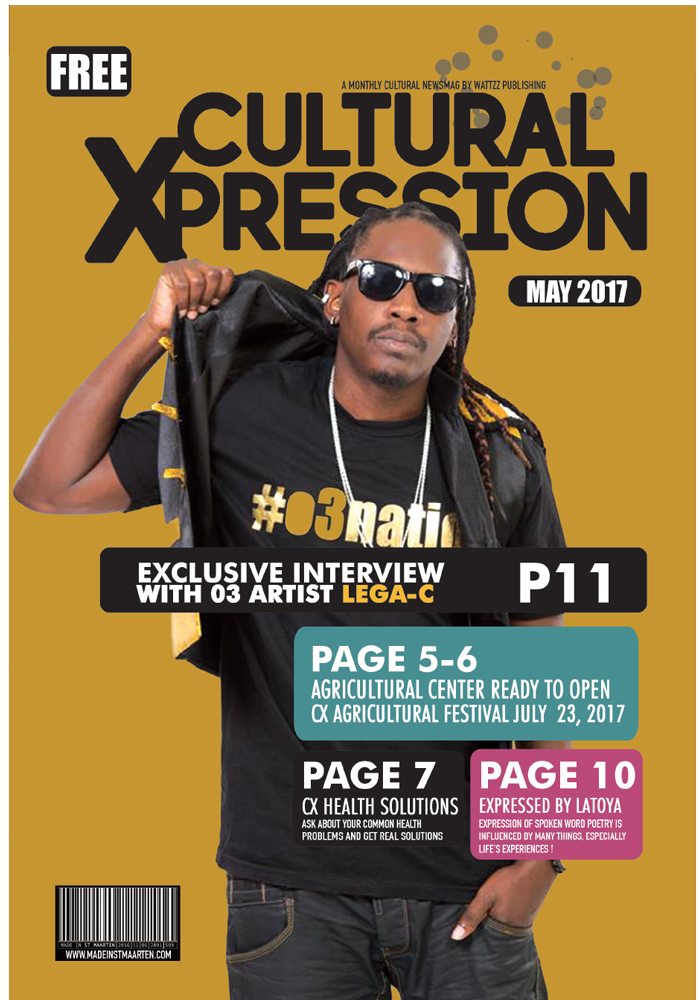 SAVE THE DATE : CX AGRICULTURAL FESTIVAL JULY 23, 2017. CLICK HERE OR BANNER FOR MORE INFO !