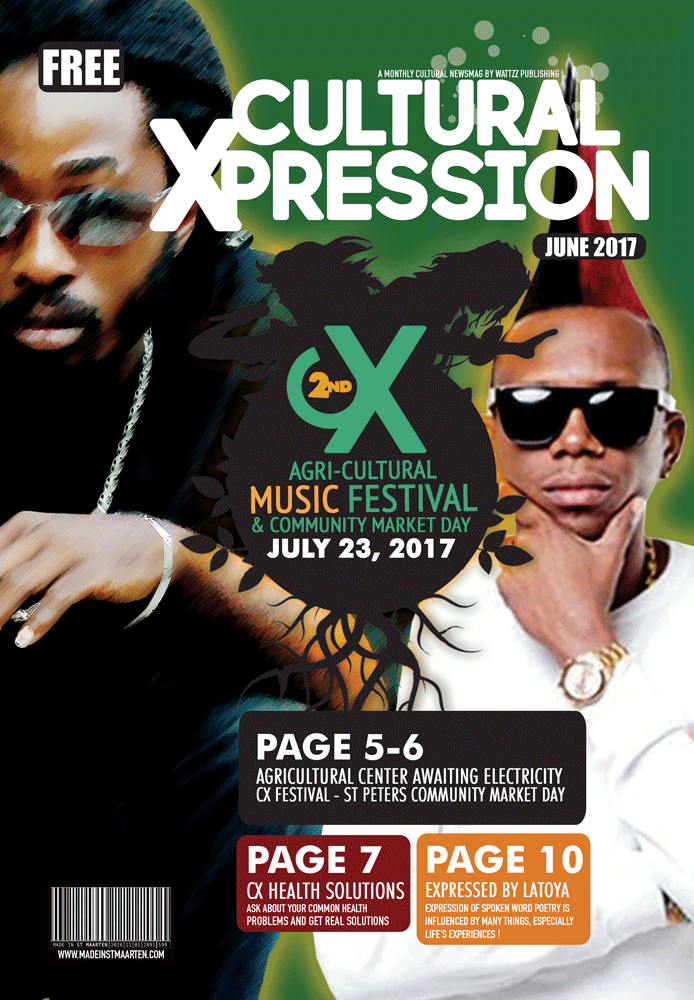 Get ready for another Agricultural event you don't want to miss as CX host it's 2nd Agricultural Music Festival and Community Market Day. A fulfilled day of family, food, fun and entertainment !!!
We would like to invite the general public to come out on Sunday July 23, 2017 at the St Peters Community Center from 11 am to 11 pm to enjoy a fulfilled day of Food, Fun and great Music while being informed about agriculture and the great benefits it may have in uplifting our people and surrounding communities.
Having the community awareness event, not only allows us to build community awareness, but it also allows community members and farmers to grasp the oppertunity to show case their Culinary Arts, Crafts, locally cultivated Produce and talented local Music Artist and Dj's.
Entertainment of the day will be presented by Uniq Sound, DeejBlaze, Mix Master Pauly, Jack Da Hot One and Hearted Lion Sound. As the evening sets in there will be live entertainment by up rising artist Acha, A Static, King James, Michael Parris and other local talent soon to be announced.
If you would like to become a vendor at CX Agricultural Music Festival contact 5536300 or send and email to stmaartenagriculture@gmail.com.
This event is proudly supported by , UNESCO, UNDP, Prince Bernhard Cutuur Funds, Spaceless Gardens, Wattzz Publishing, Uniq Sound, Viva Signs, Windward Roads, C – Trios, Island Dust Busters, Cultural Xpression and St Maarten Agriculture.com.
READ CX JUNE 2017 EDITION HERE
Show your support and like the following pages on FB:
READ CULTURAL XPRESSION JUNE 2017 EDITION HERE 
Like Cultural Xpression Newsletter on Facebook 
Like Cultural St Maarten Agriculture on Facebook 
Like Spaceless Gardens Page on FACEBOOK
Like Iland Vibez Page on FACEBOOK
Like Expressed By Latoya Ruan on Facebook
 Like WATTZZ PUBLISHING On Facebook